Services Provided

We provide consulting and service in all areas of employee benefits.

The following is a brief overview of our services.
Design & Implementation
We put every ounce of effort into ensuring that the decision to switch to and transition to a new carrier is seamless and error-free.
Design
Our design philosophy takes factors such as budget, current plan design, and corporate culture into account. We provide concrete plan design options for Life, Health, Disability, Dental, and Executive Benefit Plans.
Implementation
Enrollment meetings as necessary
Employee notifications
Administrative Guide review
Billing/Enrollment
Initial Bill Audit
Voluntary Enrollment Support:

Enrollment procedure guidance
Establishment of timelines
Employee Presentation Materials
Employee Presentations
Evidence of Insurability Support
Contracts
Contract Review
Contract Interpretation
Contract Audit
Contract Comparisons
Network Support
Network Review/Comparative Analysis
Discount Analysis
Disruption Analysis
Ongoing Account Service
We excel at the daily business of keeping our clients happy.
Account Maintenance:
Member Advocate
Monthly/Quarterly Updates with Benefit Managers
Focal Point of Contact for HR Managers and administrators
Liaison between HR and Carriers
Member/Benefit Manager Surveys
Renewals
Proactive quote and negotiation services
Employee Notifications
Plan Reviews and Recommendations
Annual Enrollment Support
Claims
Claim Audits
Claim Monitoring (for large or unusual claims)
Claims Intervention
Miscellaneous Services
These services are often the engines that drive companies' financial HR outlooks for the year, and are much appreciated by our clients.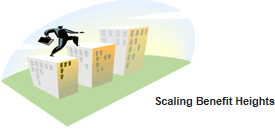 Budget Forecasting
Plan Enhancements and Change Analysis
Forecast Administrative Claims
Costs for Budgeting
Technical Resources
HIPAA/COBRA
ADA
ERISA
State Mandated Benefits
Other Regulatory/Legislative Changes
Special Projects
HR Communication Fulfillment Support
Communication Drafts Supplied
Draft Review and Editing
Data Analysis and Summarization
Providing Service Since 1978
AMB Associates provides employee benefit consulting and support services. Areas of expertise include design, development, implementation and servicing of full and selfinsured Medical, Dental, Prescription, and Vision plans, as well as ancillary benefits including Life and Disability. These programs include networking healthcare providers for multi-state employers, as well as implementation of alternative funding and stop loss reinsurance programs.
We have over 40 years of specialization in the Employee Benefits Arena, with all of the vendor relationships that entails.
AMB Associates
P.O. Box 759
Blue Bell, PA 19422
Phone: 267-297-8011
Fax: 267-297-8025
Art's Mobile: 215-833-0917
Art Berkowitz, President
Specializes in medical coverage and funding alternatives for large group clients. Art's engineering background and outlook ensure clients have the most thorough information available.
2011-2016, AMB Associates. All rights reserved.